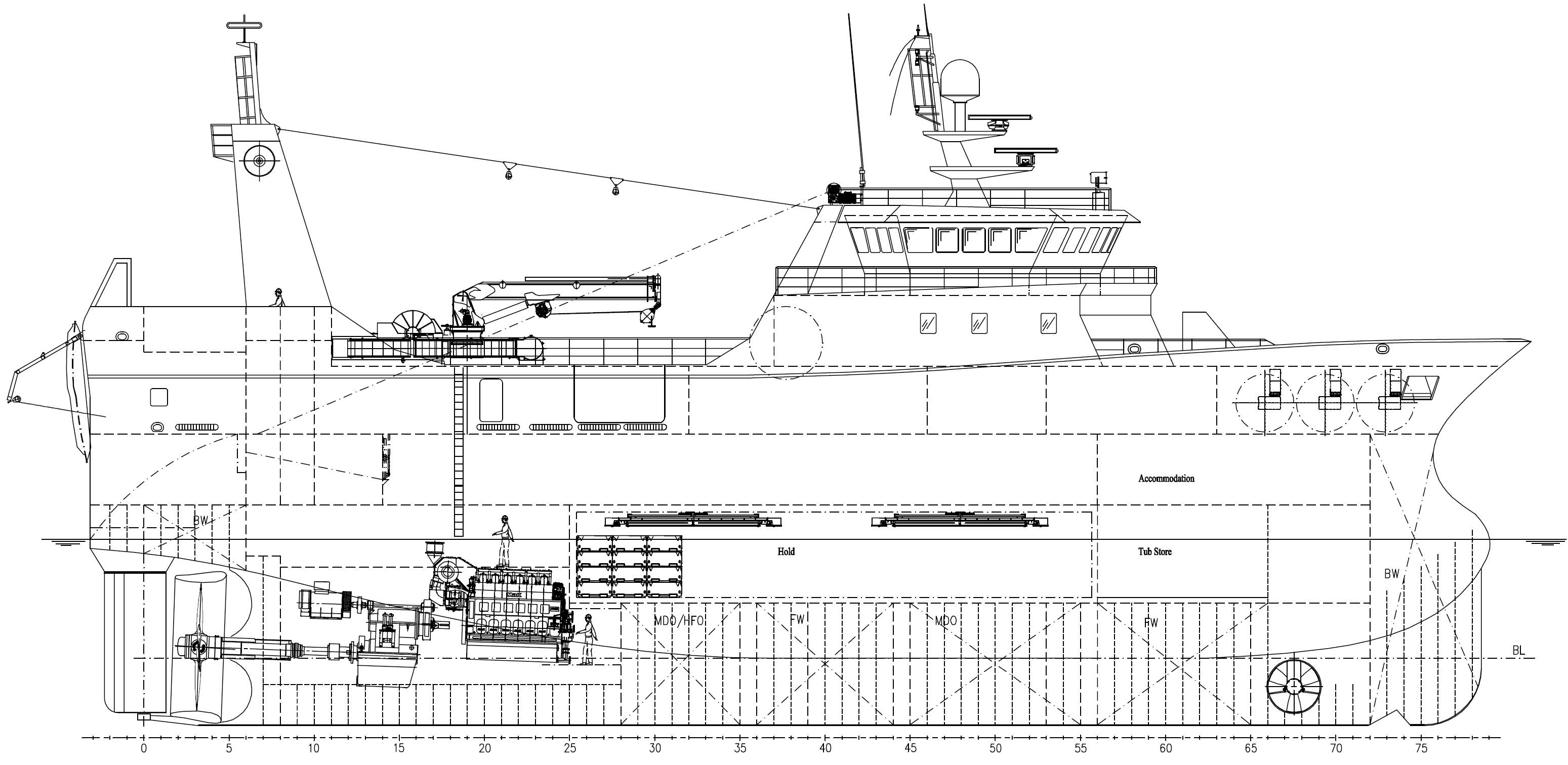 The vessel shall be designed and build for trawling, principally in the North Atlantic Ocean, temperate and arctic waters.
+ 100 A1, Ice class 1C, Stern Trawler, with class notification UMS for unmanned engine room.
Depth to Deck 1(main deck , BL)
...
5.40 m
Depth to Deck 2(shelter deck, BL)
...
7.80 m
Design draft from base line
...
4,20 m
Design draft under keel
...
6.50 m
Main engine
...
MAK 6 M25C, 2000 kW @ 750 rpm